The following tools will be very helpful if you decide to repair or disassemble a laptop yourself.
I will make some recommendations and also provide links where you can find all these tools on online shopping.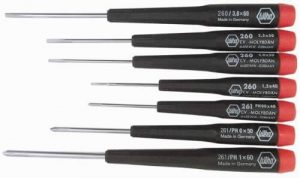 In order to open the case you must have a good set of screwdrivers.
LAPTOP CASE OPEN TOOL
When you disassemble a laptop, very often you have to separate plastic parts.
For example, when you replace the LCD screen, you have to separate the screen bezel from the display cover. Never separate plastic parts with a screwdriver, you can and most likely will damage/scratch the plastic.
I would suggest using cell phone case open pry tools. These tools are made of plastic and will not damage your computer case.