This type of CCTV surveillance relies predominantly on energy from the sun. Solar panels capture the sunlight, which is then converted into an electrical current that's used by the camera and rechargeable battery to constantly record and store CCTV footage in a central monitoring system.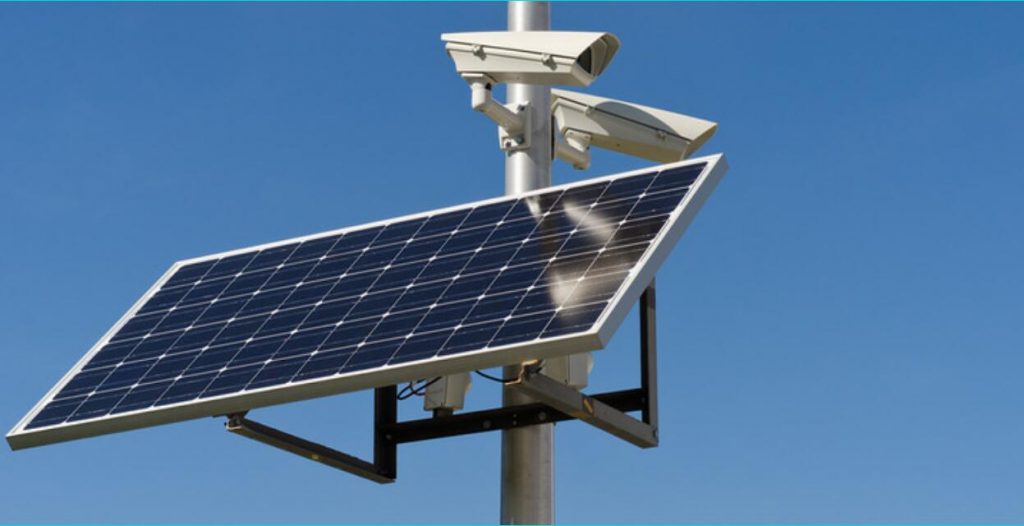 There's absolutely no need for cables or a connection to the power grid. Solar security cameras are wire free and helps in connecting with Wi-Fi – enabling authorized users to view live footage and receive a notification if there's suspicious activity.
However, it doesn't matter if there's no network, or it drops out – the security camera will still record and store footage in the cloud storage. In such cases, all motion is stored on the SD card, though you won't receive alerts or be able to watch a live stream.